fix bar
fix bar
fix bar
fix bar
fix bar
fix bar
Our Digital World
Our Digital World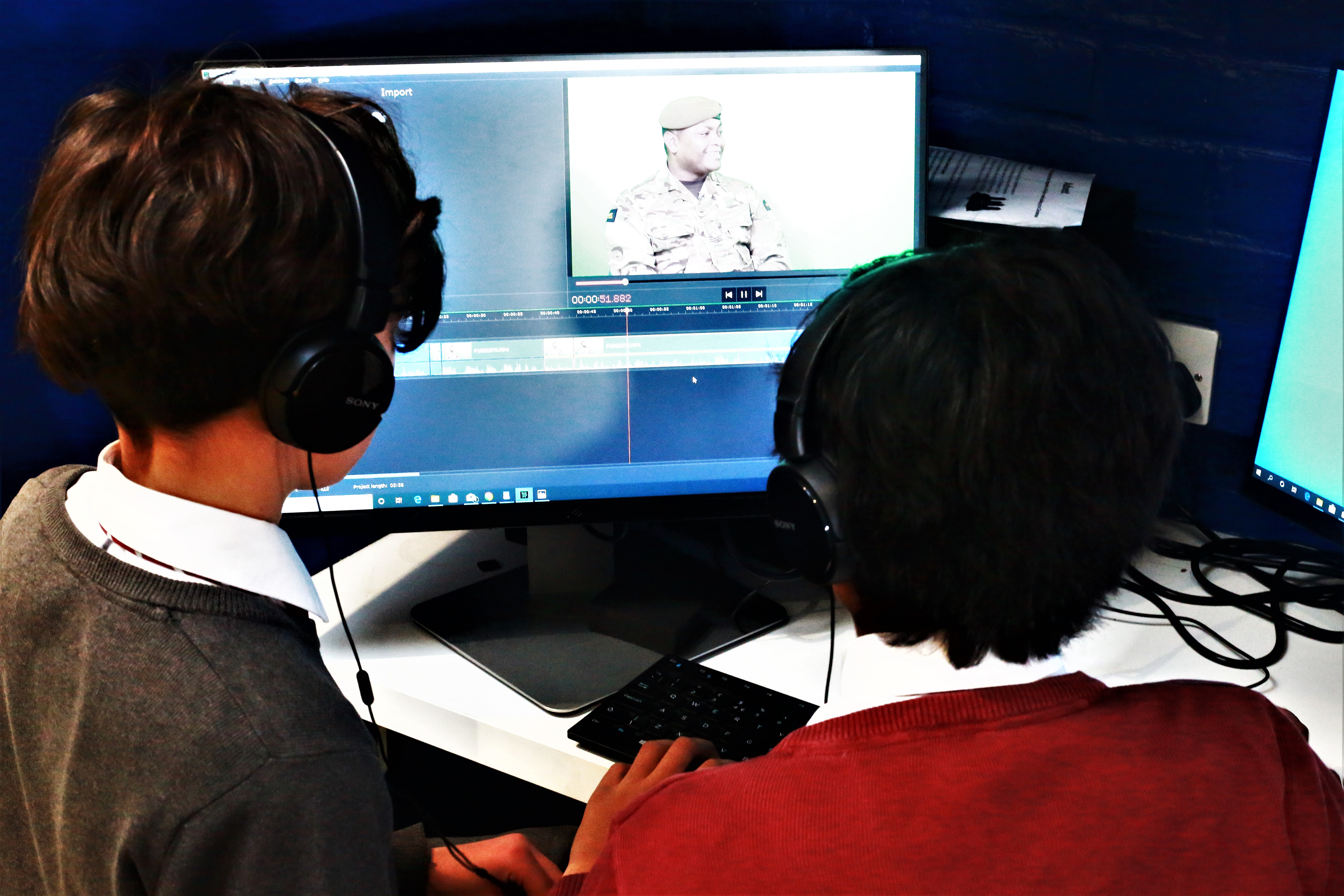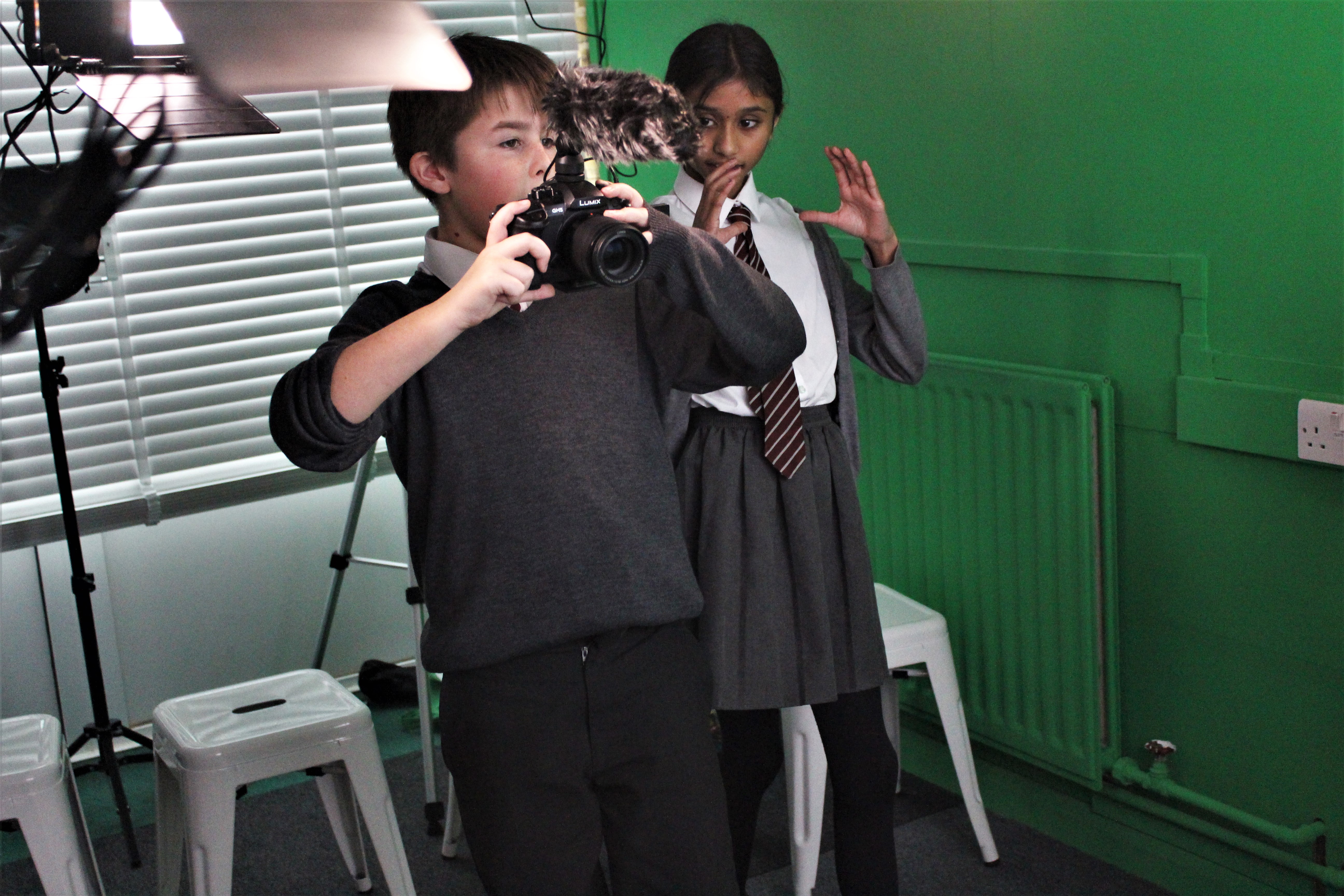 Welcome to our wonderful Digital Media Hub 
Supported by our Digital Media Apprentice, Jordan Meeko, children learn how to produce, film and edit still photography, films, news and audio. With access to green screens, high specifications computers, cameras and recording equipment the children learn the essential skills for the ever-changing modern digital age. The Hub includes a soundproofed podcast booth, mini newsroom, vlogging equipment, high-specification computers for post-production editing and smartphone filming and photography facilities.
We are fortunate to be supported by skilled industry professionals within our community, such as BBC 3 Counties Radio host Nick Coffer and Victoria Grech from Video-Marketer, as well as parents, local businesses, council officials and the Hertsmere Community Infrastructure Fund. Our pupils have been and continue to be involved in every aspect of the project, from initial ideas and design to fundraising and purchasing of equipment.
 As an example, our year 5 pupils planned and set up their own crowdfunding pages to finance the project, which has been a great success so far. All these skills and opportunities will be developed while children are in a safe and secure environment, where clear guidance can be given on the impact of digital media – in particular their digital footprint. As a result, our pupils will learn the benefits and dangers of using digital media before they go to secondary school.
You can also follow our twitter page to receive news and updates about Our Digital World.
Follow us on twitter : BH Digital Media Twitter